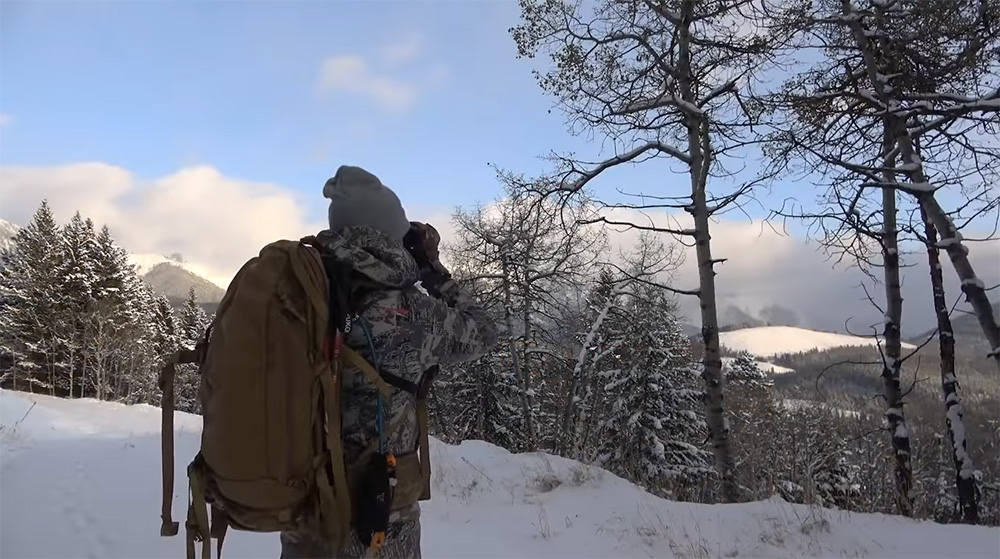 The Kenney government has fined an Alberta hunter $600 for making an anti-coal video, but the young man says he's laughing.
Last October, Levi Williams-Whitney went for a gambol up Grassy Mountain just north of the town of Blairmore in Alberta's historic Crowsnest Pass.
Much of the mountain is now owned by Benga Mining (Riversdale Resources), a firm purchased by Australian billionaire Gina Rinehart in 2019 for $700 million.
With the Kenney government's blessings, Rinehart, an iron-ore magnate and Australia's wealthiest woman, has proposed to reduce what is now the habitat of mountain sheep, trout and elk into a giant open-pit coal mine. (The mountain top removal project is under a joint federal-provincial review.)
Another bunch of Australian developers want to remove more than half a dozen other nearby mountains from the Rockies to also supply Asian steel markets. They, too, have the government's enthusiastic support.
Williams-Whitney, an avid hunter and environmental student at the University of Lethbridge, wasn't impressed with Rinehart's plans, let alone the Alberta government's red-carpet treatment for Australian coal miners.
The video titled A Hunter's Perspective: Open Pit Coal Mining in Alberta highlighted the intractable problem of selenium pollution "that could jeopardize the very water that irrigates our crops and hydrates our cattle."
He encouraged Albertans to phone their MLAs. That's when Williams-Whitney got a call, he said.
An Alberta fish and wildlife officer informed him that "We've got a complaint that you have been trespassing."
A few days later, the officer drove 90 minutes to Lethbridge to the hunter's home to personally deliver the hefty $600 fine.
The friendly officer revealed that Benga Mining, the company owned by Rinehart, had pressed the complaint and wanted charges filed.
https://thetyee.ca/News/2020/12/21/Alberta-Government-Fines-Hunter-Trespassing/