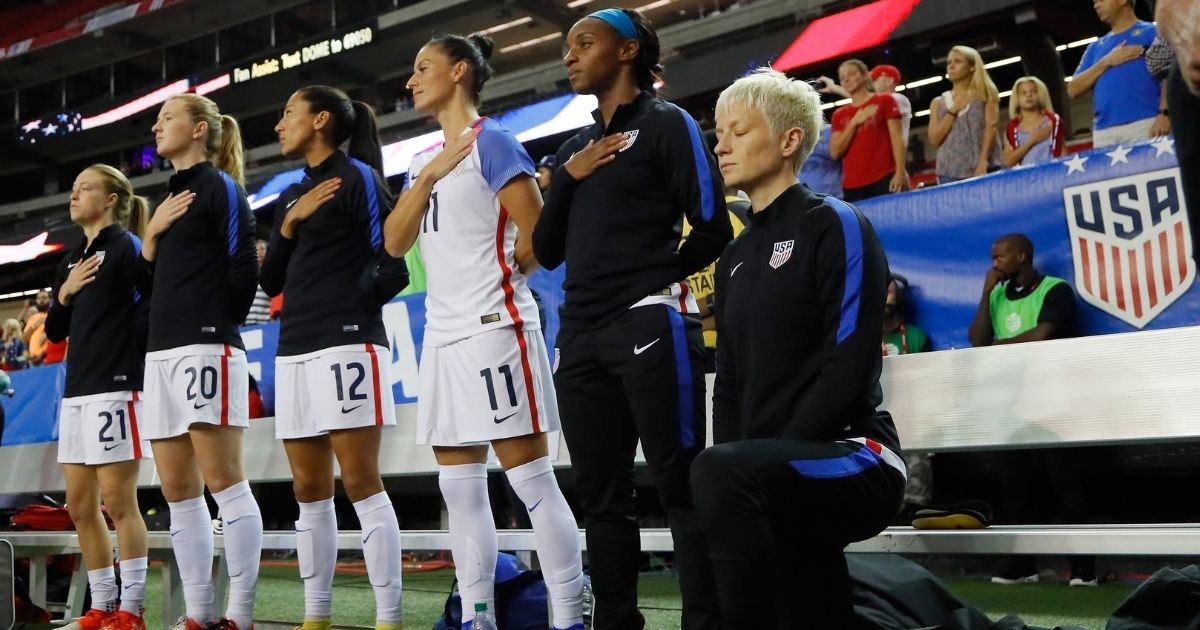 Respect for America during the national anthem is now optional, according to U.S. Soccer, but questioning that decision is not.
The U.S. Soccer Federation acted Saturday at its annual meeting to rescind a rule passed in 2017 that required all players to stand for the anthem.
The federation's board of directors had approved the change last year, but it needed to be approved at the meeting to take effect.
Seventy-one percent of those attending the virtual meeting backed the change, according to Fox News.
https://www.westernjournal.com/us-soccer-votes-allow-anthem-kneeling-takes-action-member-spoke/