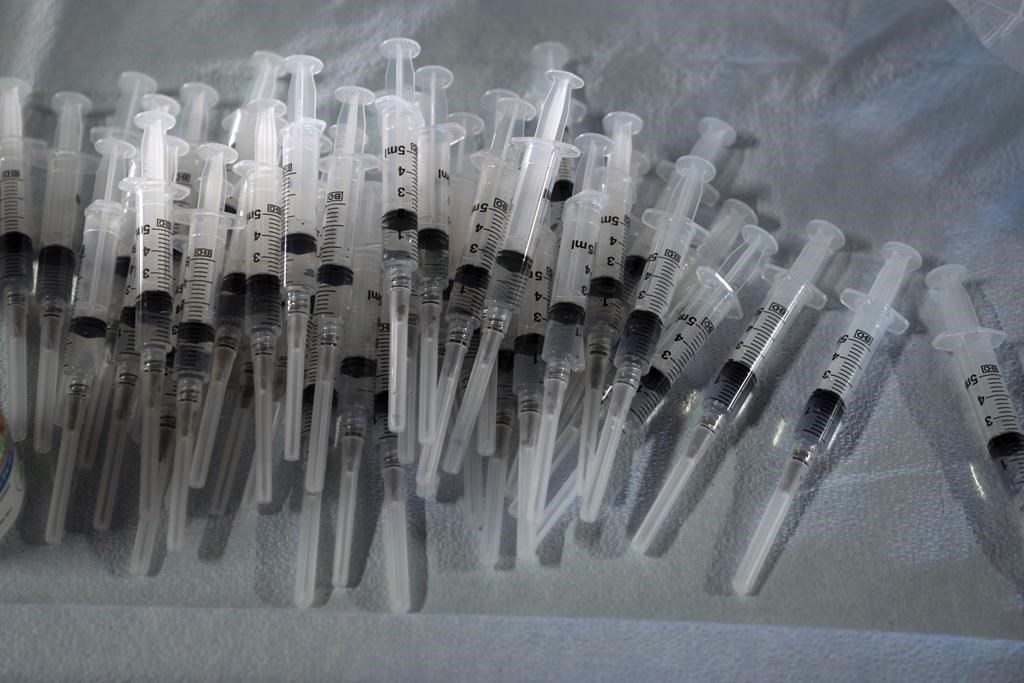 The National Advisory Committee on Immunization has updated its guidance on second shots, recommending that patients receive the same vaccine in round two as they did at their first appointment.
But if that vaccine is unavailable, NACI suggests taking Johnson & Johnson in place of Oxford-AstraZeneca, and taking Moderna in place of Pfizer-BioNTech – both are mRNA vaccines – or vice-versa.
When it comes to the viral vector vaccines AstraZeneca and J&J, however, the question is moot for the time being.
Plans to distribute the initial 300,000-dose shipment of Johnson & Johnson remain on hold after Health Canada learned parts of the batch were manufactured at a Maryland facility mired in quality-control problems.
An mRNA vaccine in place of a second AstraZeneca shot may be an option, but NACI is waiting on more data.
A Spanish study released initial results last week showing a second dose of Pfizer for AstraZeneca recipients produced a stronger immune response, but more information is pending.
A U.K. study earlier this month found that the same sequence produced some stronger initial side effects, but that they were temporary and mixing the vaccines was deemed safe. Further data on whether the blend yields similar or better results than two doses of the same vaccine is expected in a few weeks.
Matthew Tunis, executive secretary to NACI, told a parliamentary health committee Friday that AstraZeneca recipients should wait 12 weeks to get a second dose in order to elicit a stronger immune response. NACI has previously said that up to 16 weeks will suffice.
https://toronto.citynews.ca/2021/05/23/naci-recommends-same-shot-vaccine-when-it-comes-to-2nd-doses/