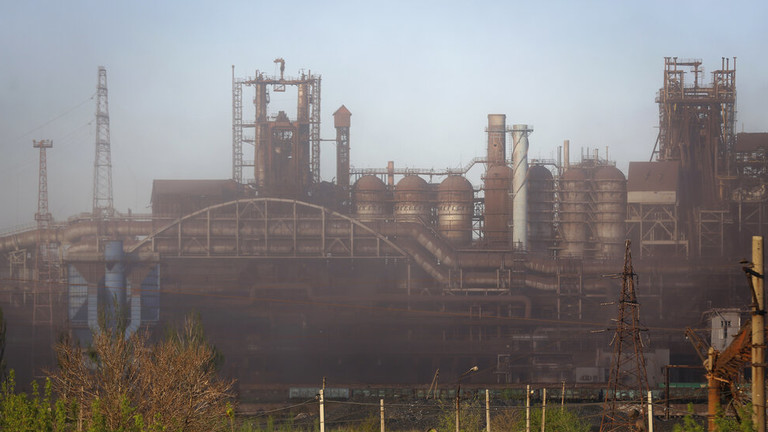 The General Staff of the Armed Forces of Ukraine confirmed via its social media networks on Tuesday evening that its servicemen holed up at the Azovstal steelworks in Mariupol have been ordered to surrender.
"The garrison 'Mariupol' has completed the assigned combat mission. The highest military command issued an order to the commanders of the units located at Azovstal to save the lives of the personnel," the Ukrainian military statement explained. According to Kiev, while holding positions at Azovstal, its soldiers prevented Russian troops from operating in other theaters.
The two countries have been embroiled in a full-blown conflict since February, when Moscow attacked the neighboring state, following an eight-year standoff over the fate of the Donbass.
Kiev insisted that the Azov neo-Nazis and members of its regular forces had "prevented the implementation of the [alleged Russian] plan for the quick capture of [nearby] Zaporozhye, and did not allow access to the administrative border of the Donetsk and Zaporozhye regions."
The president of Ukraine, Volodymyr Zelensky, said that work on their return will require "delicacy and time."
https://www.rt.com/russia/555591-azovstal-captives-surrender-ukraine/