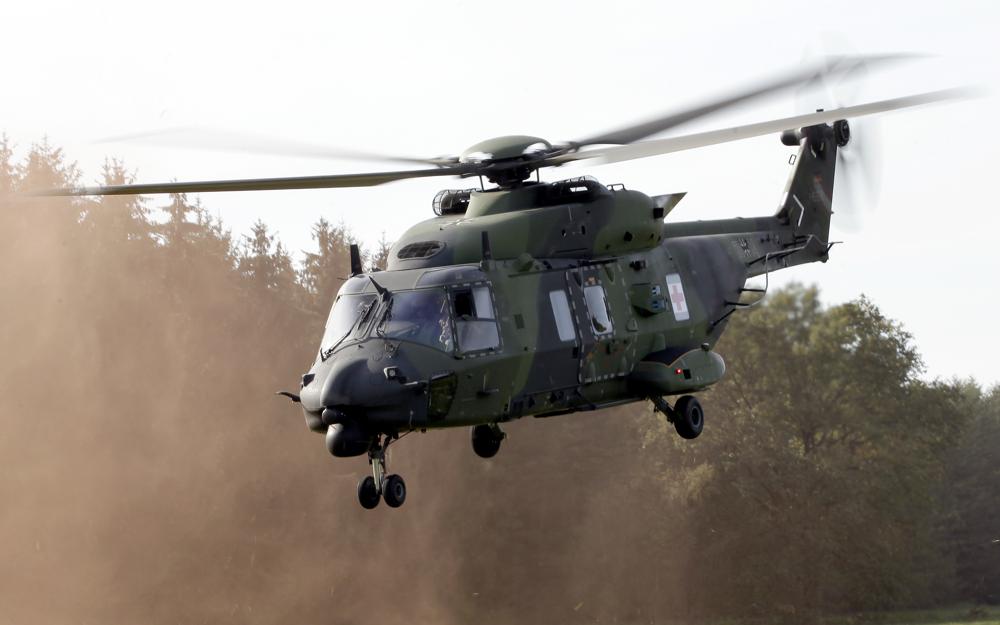 NATO-member Norway terminated its two-decade-old contract with a France-based manufacturer for 14 maritime helicopters, citing delays, errors and time-consuming maintenance, the defense minister said Friday, calling the move "a serious decision."
The Norwegian government will return the NH90 helicopters it has received so far and expects a full refund of the nearly 5 billion kroner ($525 million) it paid, according to Defense Minister Bjørn Arild Gram.
"Regrettably, we have reached the conclusion that no matter how many hours our technicians work, and how many parts we order, it will never make the NH90 capable of meeting the requirements of the Norwegian Armed Forces," Arild Gram said.
The helicopter was developed in the mid-1990s by NHIndustries, a partnership between European companies Airbus Helicopters, Leonardo Helicopters, and Fokker Technologies based in Aix-en-Provence, France. The aircraft is used by numerous countries.
Norway ordered 14 helicopters for coast guard and anti-submarine warfare duties in 2001, the Norwegian Armed Forces said. They were originally slated for delivery by the end of 2008, but only eight have been delivered ready to operate.
https://apnews.com/article/politics-norway-nato-business-63edba8d30f2f592733af06c4d7210c1