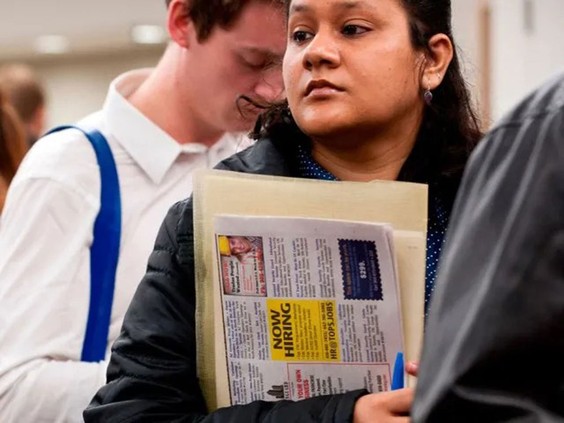 Canada's economy shed an unexpected, outsized number of jobs in August for the third consecutive month, another indication that growth is slowing as the Bank of Canada attempts to deliver a soft landing while wrestling exceptionally high inflation down to more normal levels.
The country lost 40,000 jobs last month while the unemployment rate rose to 5.4 per cent, Statistics Canada reported on Sept. 9.
August's headline numbers quashed higher expectations from economists, who predicted the labour market would add 15,000 positions and the unemployment rate would tick up from 4.9 per cent in July to five per cent.
The consecutive losses over the past three months amount to 114,000, marking the first period in the pandemic of declines unrelated to lockdowns and restrictions.
https://financialpost.com/news/economy/canadas-economy-sheds-almost-40000-jobs-and-unemployment-jumps-to-5-4