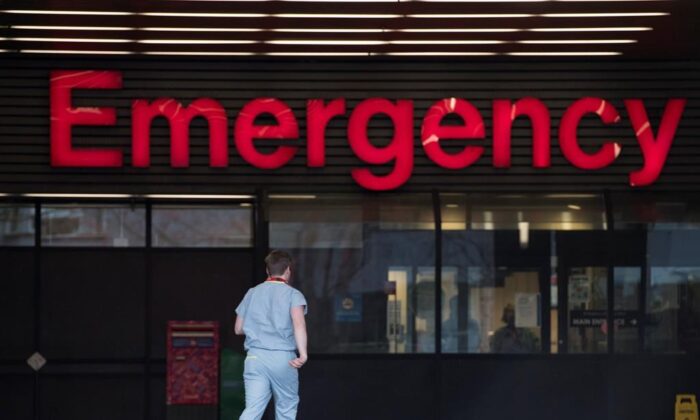 An Alberta doctor is calling on the Canadian Medical Association (CMA) to look into the significant jump in doctors' "sudden deaths" following the rollout of COVID-19 vaccine mandates in the country since December 2020.
"I am now providing you an update with information about 80 young Canadian doctors who died suddenly or unexpectedly since the rollout of COVID-19 vaccines," wrote Dr. William Makis, assistant clinical professor at the Department of Radiology at the University of Alberta, in a letter to CMA on Oct. 15.
"Four more doctors have died since my previous letter, and these unexpected deaths are accelerating. You cannot continue to ignore this."
Makis has been speaking out about the "sudden and unexpected deaths" of young doctors who were "double, triple, or quadruple COVID-19 vaccinated" through letters, social media platform Gettr, and interviews.
Makis had sent an earlier letter to the CMA on the subject, which he said in his Oct. 15 letter that it wasn't responded to.
"These previously healthy doctors died suddenly while engaging in regular physical activity, died unexpectedly in their sleep, suffered heart attacks, strokes, unusual accidents, or developed sudden onset aggressive cancers," said the Sept. 3 letter, referring to 32 cases of young doctors who passed away, which Makis tallied at the time.
He called for the termination of all COVID-19 vaccine mandates in the public health care sector, and also called for urgent investigations and public inquiries to ascertain the cause of the death of those doctors.
In his latest letter, Makis said his team has assembled a database of 1,638 cases of Canadian doctor deaths during the period of 2019–2022, with 972 of them obtained from CMA's website.
"Our preliminary analysis of this extensive data suggests that Canadian doctor deaths under age 50 in 2022 will be 2-fold higher compared to the 2019–2020 average," Makis wrote, adding that cases under age 40 and 30 are five-fold and eight-fold higher, respectively.
https://www.theepochtimes.com/alberta-doctor-calls-on-medical-association-to-investigate-sudden-deaths-of-80-young-doctors_4805760.html