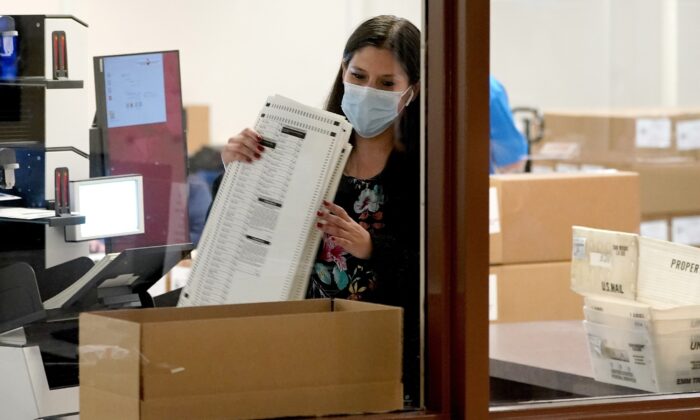 Arizona Attorney General Mark Brnovich said Wednesday that two people were indicted for their alleged involvement in a 2020 ballot harvesting scheme in Yuma County.
Gloria Lopez Torres and Nadia Guadalupe Lizarraga-Mayorquin, both of San Luis, face charges of conspiracy and ballot abuse, said the attorney general in a news release. Ballot harvesting is considered a class 6 felony.
Lopez Torres, notably, is currently a sitting San Luis Council member, according to local media.
They are accused of conducting a scheme to collect "early ballots from other voters" and deposit them in a ballot box during the state's primary election in August 2020.
Torres is accused of collecting seven ballots from Lizarraga-Mayorquin, according to grand jury indictments (pdf) (pdf) that were returned earlier this month. Lizarraga-Mayorquin collected at least one ballot from a third party that was not disclosed.
State law only provides for a family member, household member, or caregiver to collect early ballots from another individual in Arizona, said the office of Brnovich, a Republican, in a news release.
The indictments allege that the unlawful activity started around July 12, 2020, and ran until Aug. 4, 2020—the primary election day. The Yuma County Sheriff's Office obtained video footage of alleged ballot harvesting near a polling station in San Luis, the indictment said.
https://www.theepochtimes.com/arizona-city-council-member-indicted-for-2020-ballot-harvesting-scheme-ag_4807918.html