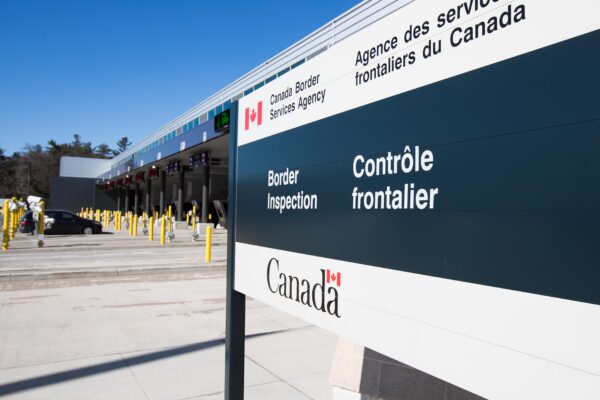 The ArriveCAN app likely cost Canada's tourism industry billions of dollars in lost revenue, according to witnesses at a parliamentary hearing.
"It's been hugely impactful and devastating," said Jim Diodati, mayor of Niagara Falls. He was one of the witnesses at a Tuesday hearing of the House of Commons Standing Committee on International Trade.
Diodati said the Niagara region usually gets around 20 million tourist visits a year, and some 40,000 people depend on the industry. He said U.S. tourism into the region is half of pre-pandemic numbers.
"Typically 50 percent of the revenue that comes into Niagara Falls comes from U.S. visitations," he said. "Americans typically stay longer and spend more. So the long-term effect of this requirement at the border has been devastating."
An infectious disease specialist told the hearing medical data was showing the border measures had outlived their usefulness by the spring of this year—long before all the requirements were dropped on Oct. 1. It came during questioning by Conservative MP Tony Baldinelli, who represents Niagara Falls.
"In your view," asked Baldinelli, "approximately when was it no longer necessary or appropriate to use travel-related pandemic management tools, such as ArriveCAN, at the border?"
Dr. Zain Chagla, an associate professor at McMaster University, said: "It became pretty apparent in spring of 2022 that that was the case," he said. "Many of the restrictions domestically had been lifted, recognizing that many of the measures were not really making sense."
Chagla also told the committee that he doesn't see vaccine mandates at borders being useful for the foreseeable future.
"The use of proof-of-vaccination to cross a border again is not going to be something that is going to be effective in the foreseeable future, given the way this virus continues to evolve," he said.
https://www.theepochtimes.com/arrivecan-cost-tourism-industry-billions-of-dollars-witnesses-tell-mps_4775330.html