Federal Freeze on Importing Firearms 'Does Nothing' to Slow Gun Crime: Toronto Police Association President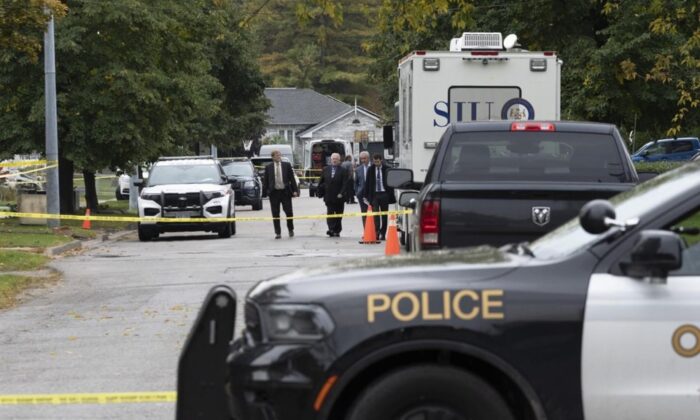 On the heels of the fatal shooting of two police officers in Innisfil, Ont., the president of the Toronto Police Association (TPA) says firearms trafficking and violence are increasing and Ottawa's efforts to curb gun violence are missing the mark.
"The proliferation of firearms up here in Canada from the U.S.—it is out of control in my opinion," Jon Reid told The Epoch Times.
"The volume of guns here in Toronto, it's prolific. There's so many firearms out there right now that it concerns me."
Reid said an overwhelming majority of guns used to commit crimes in Canada are illegally smuggled into the country from the United States. He says the federal government's move to freeze the importation of handguns starting Aug. 19 was "pointless."
"Freezing the importation of legal firearms does nothing to stop the flow of the illegal ones, so that's the first problem there," he said.
When Public Safety Minister Marco Mendicino announced the handgun freeze, he said the measure will stop "nearly all individuals and businesses in Canada" from importing handguns.
On Oct. 12, two police officers were fatally shot while responding to an evening disturbance call in Innisfil, less than an hour north of Toronto.
Prior to that in September, Toronto police officer Andrew Hong was shot and killed in what was described as an "ambush attack," with related shootings spanning three Greater Toronto and Hamilton Area cities in a single afternoon.
Meanwhile, there have been 320 shootings in Toronto so far this year, according to the Toronto Police Service.
The fact that Toronto's police force has not kept pace with the city's growing population and higher crime rates adds to the problem, Reid says.
"We're down 400 officers over the last 10 years."
https://www.theepochtimes.com/federal-freeze-on-importing-firearms-does-nothing-to-slow-gun-crime-toronto-police-association-president_4797051.html