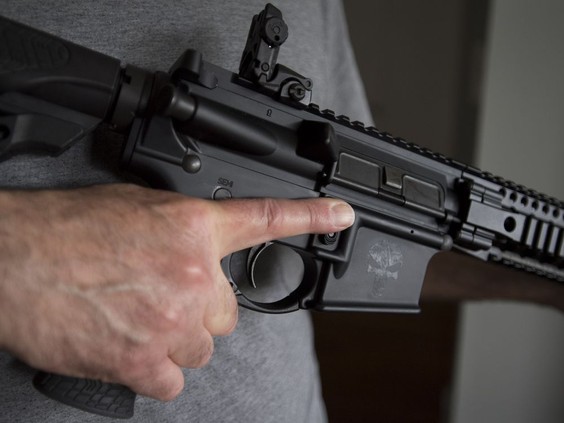 Canada's police chiefs are urging the federal government not to rely on resource-strapped police forces to carry out a planned gun buyback.
The Liberal government banned some 1,500 models and variants of firearms, including the AR-15 and Ruger Mini-14, through an order-in-council in May 2020 on the grounds they have no place in hunting or sport shooting.
A proposed buyback program would require owners to either sell these firearms to the government or have them rendered inoperable at federal expense.
The future program would complement various other gun-control measures in legislation being studied by the House of Commons public safety committee.
Regina Police Chief Evan Bray, appearing Thursday at the committee on behalf of the Canadian Association of Chiefs of Police, said the organization awaits details on the implementation of a buyback program and the implications for police.
Bray said the buyback will be an administrative process — not a policing issue — involving a massive amount of work.
He suggested that another organization, or courier or mail services, be enlisted to help people turn in their firearms, allowing police to focus on lawbreakers as well as border integrity, smuggling and trafficking.
https://torontosun.com/news/national/police-forces-too-thinly-stretched-to-administer-firearm-buyback-program-chiefs-say