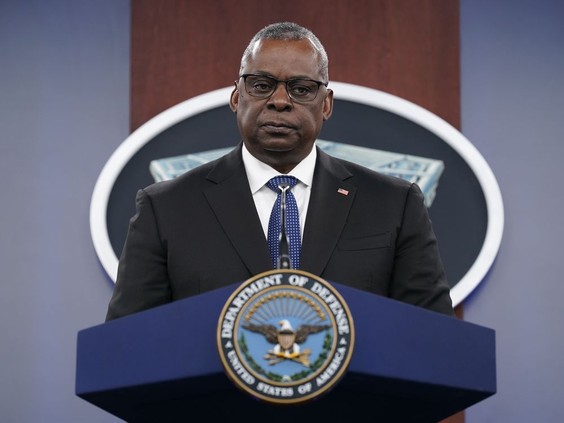 The Pentagon is sending Ukraine a new $275 million package of weapons and other aid, in a move to bolster the effort to drive Russian forces out of key areas in the south as the winter closes in, U.S. officials said Thursday.
Officials said there are no major new weapons in the U.S. package, which is expected to be announced on Friday. Instead, the U.S. aid is largely aimed at restocking thousands of rounds of ammunition for weapons systems already there, including for the High Mobility Artillery Rocket Systems, known as HIMARS, which Ukraine has been successfully using in its counteroffensive against Russia.
The officials spoke on condition of anonymity to discuss details of a package not yet made public.
The new aid comes as federal officials made public the U.S. government's efforts to ensure that weaponry transferred to Ukraine doesn't end up in the hand of Russian troops, their proxies or other extremist groups. The plan, announced by the State Department on Thursday, notes that accounting for weapons is particularly difficult during an active war and when there is no major U.S. presence on the ground.
U.S. officials have faced persistent questions from some members of Congress over how the administration is accounting for the billions of dollars in arms that have been sent to Ukraine over the past year. But the administration had been reluctant to detail its work on that front due to concerns about the state of the conflict and fears it might tip off would-be smugglers to potential evasion techniques.
https://nationalpost.com/pmn/news-pmn/us-to-send-ukraine-additional-275-million-in-military-aid