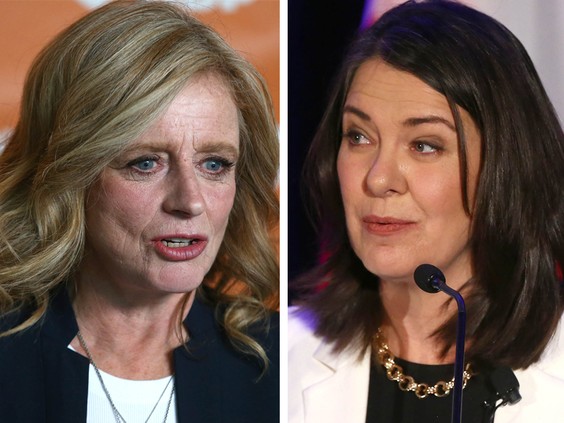 A new poll conducted by Leger shows Alberta's two main political parties are in for a tight race heading into next year's election, with the NDP holding a slight lead.
The poll, conducted from Nov. 24 to 28, found that 47 per cent of decided voters favour Rachel Notley's NDP, while 44 per cent plan to vote for Danielle Smith's UCP. Leger surveyed 1,001 people, including approximately 851 who were categorized as a decided voter. A margin of error was not reported.
The gap between decided voters widens in three geographical areas, with the NDP having 51 per cent support in Calgary compared to the UCP's 41 per cent among decided voters. The NDP also leads in Edmonton, with 55 per cent support to the UCP's 33 per cent. However, the UCP has a large majority of support in "other Alberta," with 59 per cent of decided voters saying they would vote for the governing party compared to 32 per cent favouring the official Opposition.
https://calgaryherald.com/news/politics/leger-poll-shows-tight-race-ahead-of-election-with-ndp-holding-slight-lead