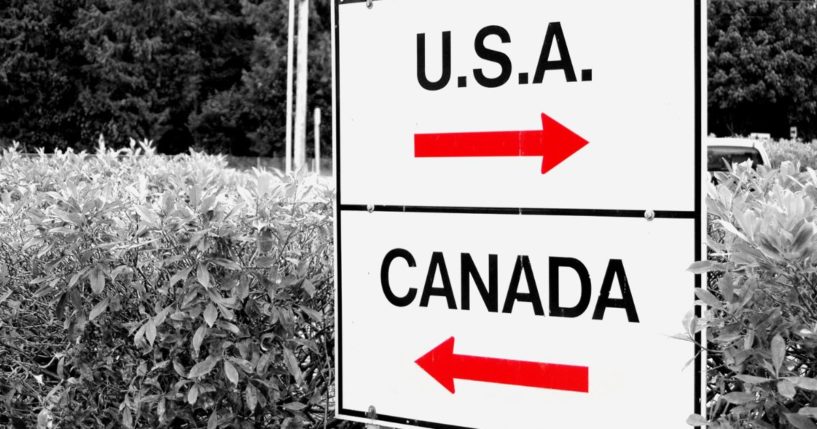 Although not at the same scale as the tide of illegal immigrants that has swamped America's Southern Border, the number of illegal immigrants entering along the border with Canada is skyrocketing.
During the first three months of the federal fiscal year that began Oct. 1, Border Patrol agents in New York, Vermont and New Hampshire have collared more illegal immigrants coming down from Canada than in the previous fiscal years combined, according to Customs and border Protection data cited by the New York Post.
The three states are known as the "Swanton Sector." Combined, the final three months of 2022 logged a 743 percent increase in apprehensions and encounters compared to 2021, Sector Chief Patrol Agent Robert N. Garcia said in a news release.
According to The Center Square, the sector had 441 people detained in December alone. According to the report, 135 others evaded capture, entering the country illegally. The report said those apprehended came from 19 countries.
https://www.westernjournal.com/explain-nycs-migrant-crisis-officials-report-record-crushing-stats-canadas-border/