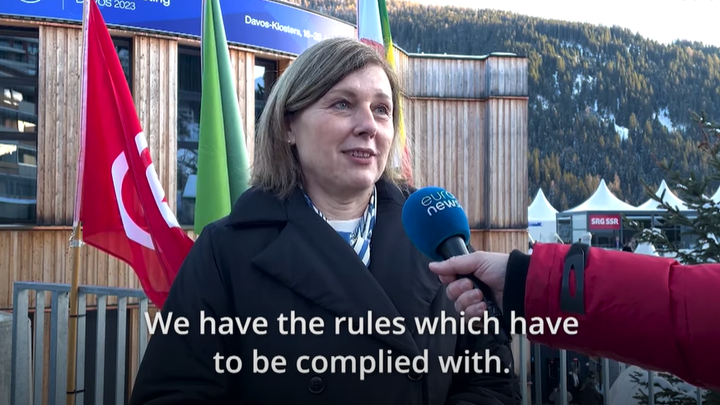 European politician Věra Jourová warned Elon Musk from the World Economic Forum in Davos that Twitter will face "sanctions" if it does not shut down some forms of speech.
Jourová, the European Commission's Vice President for Values and Transparency, told Euronews Next that Twitter may face penalties for enabling free speech in violation of European Union regulations. "The time of the Wild West is over," she said.
"We will have the Digital Services Act [DSA]. We will have the Code of Practice as a part of this legislation," Jourová said. "So, after Mr. Musk took over Twitter with his 'freedom of speech absolutism' - we are the protectors of freedom of speech as well. But at the same time, we cannot accept, for instance, illegal content online and so on. So, our message was clear: we have rules which have to be complied with, otherwise there will be sanctions."
New European legislation could fine tech companies for allowing freedom of speech to go unchecked.
"A suite of new legislation, including the DSA and the Digital Markets Act (DMA), was signed off by the EU parliament in October 2022 and is expected to come into force later this year," Euronews reported. "Under the new regulatory framework, which aims to protect the rights of online users and remove illegal content or disinformation, platforms could expect to be fined up to 6 per cent of their annual revenue if found to violate the rules by EU regulators."
https://www.foxnews.com/media/european-official-warns-musk-era-wild-west-free-speech-sanctions