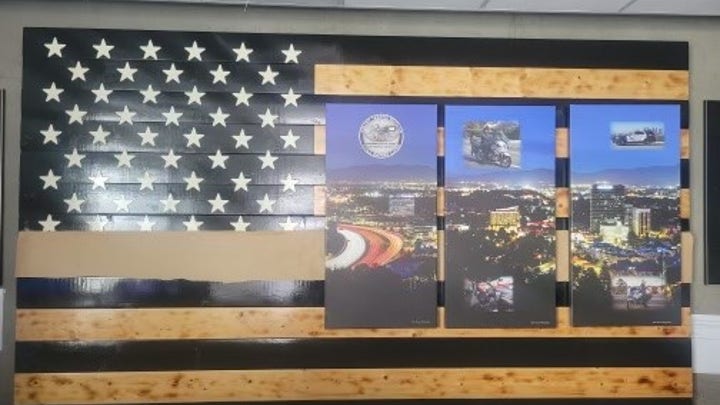 The Los Angeles Police Department banned the Thin Blue Line flag from public areas within police departments this week over a complaint that the flag represented "violent, extremist views."
LAPD Chief Michel Moore defended the controversial move in an email sent to Fox News Digital, saying, "Yesterday, we received a community complaint of the presence of a Blue Line Flag" with "the view that it symbolized support for violent extremist views, such as those represented by the Proud Boys and others."
Moore explained that a flag displayed in one station's lobby spurred a complaint and he added, "It's unfortunate that extremist groups have hijacked the use of the 'Thin Blue Line flag' to symbolize their undemocratic, racist, and bigoted views."
The LAPD chief ordered all flags with the symbol to be removed from public areas. Moore said officers still can display the flag "their workspace, locker door, or personal vehicle."
https://www.foxnews.com/media/lapd-bans-thin-blue-line-complaint-represents-violent-extremist-views