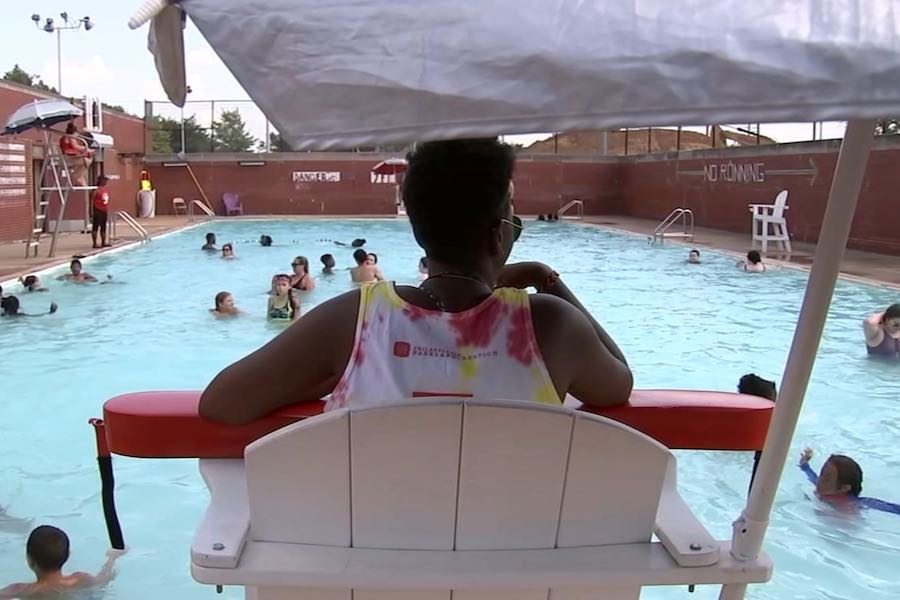 Thanks to COVID and budget cuts (that were thanks to COVID), we didn't have public pools at all in 2020. Philadelphia opened some of its city pools in 2021 but had problems recruiting lifeguards. And the city encountered similar issues last year.
So for the 2023 pool season in Philadelphia, the city has started recruiting early. And if you can't swim, you can still apply. That's right. According to representatives of the city's Parks & Recreation Department I spoke with, the city is actively recruiting lifeguard candidates who would sink like a stone if you threw them in the deep end today. The city will provide free swimming lessons at Lincoln High School in Mayfair to anybody who doesn't know how to swim, assuming they are committed to testing into the lifeguard program this summer.
If you're interested in a Philadelphia lifeguard gig, pay starts at $16 per hour and the schedule is generally 35 hours per week. Presumably, you get a free whistle.
https://www.phillymag.com/news/2023/01/24/philadelphia-lifeguards-public-pools/