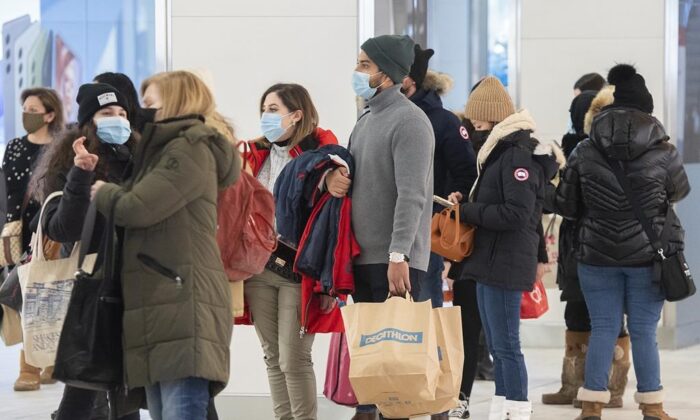 Inflationary pressures are causing average living standards in Canada to fall despite an overall increase in wages, says a new Statistics Canada report.
"High inflation especially for food products has put a severe strain on living costs especially among more vulnerable households as income and saving levels adjust to the withdrawal in pandemic-related supports," said the report, titled "Research to Insights: Consumer price inflation, recent trends and analysis."
"Despite higher wages and earnings, most workers have seen their purchasing power decline as inflationary pressures ramp up."
Published on Feb. 22, the report found that average hourly wages across Canada measured year-over-year were up over five percent in December 2022 and average weekly earnings rose by more than four percent in the 12 months prior to November 2022.
However, the federal agency says the increased wages are still insufficient to keep pace with rising inflation.
https://www.theepochtimes.com/average-living-standards-in-decline-due-to-inflation-pressures-statcan-report_5078491.html