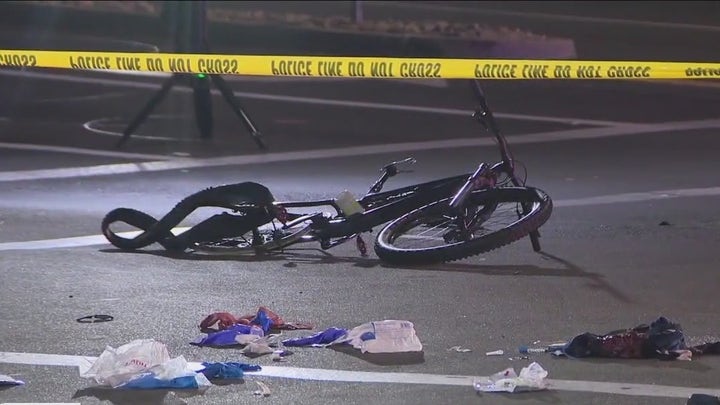 A Southern California doctor was killed Wednesday during a violent encounter in which he was hit from behind by a vehicle while cycling and then attacked by the driver.
Dr. Michael Mammone, 58, was riding a bicycle on scenic Pacific Coast Highway in Dana Point when a Lexus struck him from behind around 3 p.m., the Orange County Sheriff's Department said. The driver of the car, identified as Vanroy Evan Smith, 39, of Long Beach, struck Mammone and then got out the vehicle and attacked him with a knife, authorities said.
When deputies arrived, they found Mammone lying in an intersection with "severe injuries," authorities said.
Witnesses said the suspect struck the bicyclist and proceeded to stab the victim at least once in the back, FOX Los Angeles reported. The suspect then allegedly pulled out a gun and fired multiple rounds before he was disarmed by two passersby.
Smith was detained by bystanders until authorities arrived. He was arrested on suspicion of murder, the sheriff's department said. He is slated to appear in court Friday, according to jail records.
https://www.foxnews.com/us/california-doctor-cycling-scenic-roadway-rammed-lexus-stabbed-death-driver-police