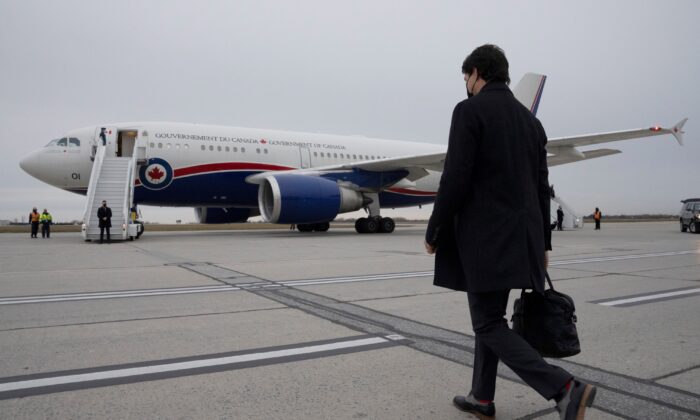 The federal government is not systematically tracking the carbon footprint related to Prime Minister Justin Trudeau's travels nor that of other ministers, according to information tabled in the House of Commons on Jan. 30.
Conservative MP Garnett Genuis asked in December for data on the amount of emissions produced by Trudeau and his staff in the course of their travel and work, as well as that of other ministers. Reducing greenhouse gas emissions through a whole-of-society approach is one of the main priorities of the Liberal government.
The federal government releases air travel emissions data on a departmental level, but travel from ministers is not captured since it's being booked outside the centralized travel booking service.
Departments which produce over one kilotonne of greenhouse gas emissions per year are required to purchase credits and contribute to the Greening Government Fund. Hence, taxpayers can foot the bill for travel and also green credits.
Most departments and agencies responding to Genuis's query provided a similar response to Fergus...
https://www.theepochtimes.com/emissions-from-trudeaus-travels-not-being-systematically-tracked-say-feds_5053644.html