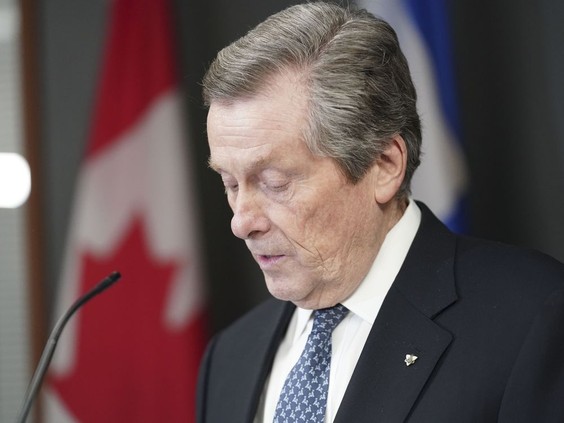 Far too many months and years into John Tory's tenure as mayor of Toronto, he would argue that he had brought civility and calm — at least on the surface — back to City Hall. It was a bit like claiming to have brought blue skies back after a thunderstorm: Chaos merchants like Tory's predecessor, Rob Ford, don't come along every day. But it did at least have the virtue of believability. If there was one thing we could be sure of about Tory, it's that City Hall journalists would get their Friday nights back.
And then, over the course of a half hour on Friday night, the Toronto Star broke news that Tory had had an affair with a 31-year-old staffer. Tory's lawyer came clean to the Star on his client's behalf. With 25 minutes' notice, Tory called an 8:30 p.m. press conference, where he apologized "unreservedly" to the people of Toronto and announced his resignation.
"I believe I did some good for the city," Tory said. He took no questions.
https://nationalpost.com/opinion/chris-selley-john-torys-political-career-ends-in-the-stupidest-way-imaginable