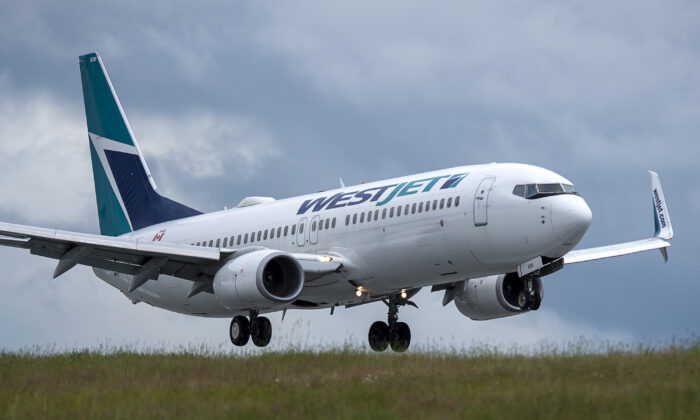 WestJet customers were rebooked on a seven-and-a-half-hour bus trip from Calgary to Regina after their afternoon flight was cancelled Sunday.
Passengers said they were informed less than three hours before boarding that the one-hour flight between the two cities had been cancelled and that they could reach their destination via "ground transportation" that would have them arrive in Regina after midnight.
Jeff Mathieson, a farmer who was returning from a vacation in Mexico with his wife and two young children, tried unsuccessfully to rent a car before accepting the 750-kilometre bus trip.
"We were quite shocked to hear that we were going to be returning to Regina on a bus and not a plane," he said in a social media message, adding that the next available flight was late Wednesday night.
Told to gather near the WestJet check-in counter at 4 p.m., the family did not board the bus until an hour later and wound up arriving home in Saskatchewan after 2 a.m.
"I do understand that we made it to our destination, but with the prices we are having to pay for travel these days we should be able to expect a certain level of service."
WestJet said in an email it sincerely apologizes to guests affected by the cancellation, which it attributed to "unscheduled aircraft maintenance."
https://www.theepochtimes.com/westjet-customers-offered-7-5-hour-bus-ride-to-destination-after-flight-cancelled_5087710.html