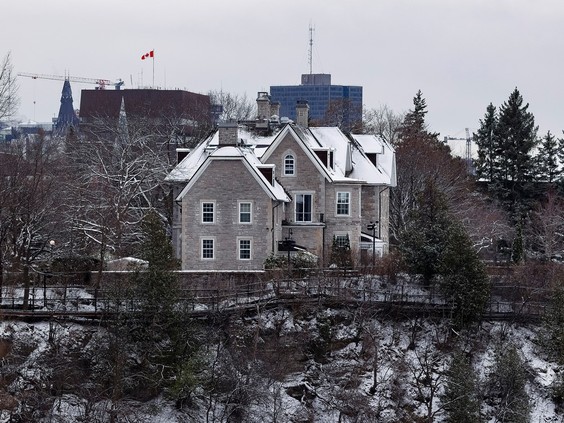 Did staff forget to turn down the thermostat when they left in late December? And is someone using the swimming pool?
Nobody lives there and nobody works there, but the house continues to run up sky-high bills for heat, hydro and water — thanks in large part to Pierre Trudeau's indoor swimming pool and sauna.
New information from an access to information request shows that in January, the vacant building had more than $8,000 in utilities bills. No one has lived in the official residence of prime ministers since the Harpers left in 2015.
Until recently, staff from the Prime Minister's Office were still using some of the building as office space in the daytime.
Last winter, the home had monthly hydro bills in the $6,000 to $7,000 range, on top of gas bills of around $2,000.
But that changed this fall. The PMO moved everyone out in preparation for major repairs and upgrades scheduled for this spring. By the end of December, no one was living or working in the house. (There are two guards huts, still staffed.)
Our access to information request shows that from Dec. 31 to Jan. 31, taxpayers spent $4,947 on hydro for the old house. (The December hydro bill, before everyone moved out, was $6,710.)
They spent another $3,153 on gas in January, and $568 for water, which is billed over two months.
https://ottawacitizen.com/news/24-sussex-drive-is-empty-but-the-utility-bills-are-still-soaring