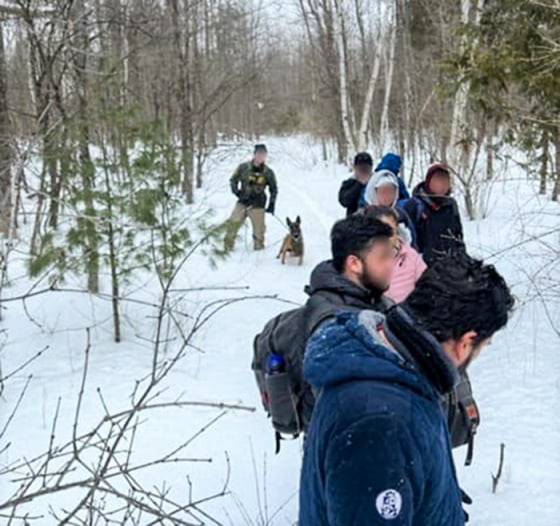 From Oct. 1 to Feb. 28, about 2,000 migrants crossed the border between Canada and New Hampshire, Vermont and New York south through the forests, compared to just 200 crossings in the same period the previous year.
Last weekend, Clinton County, New York, Sheriff David Favro's team assisted Border Patrol in rescuing 39 migrants, some whose clothes had frozen to their bodies.
He said responding to rescues like that has taxed the resources of his department, already stretched thin to cover the residents of his rural county, population 80,000, which shares about 30 miles of border with the Canadian province of Quebec.
According to local first responders, southbound migrants often seek shelter in empty sheds and barns to shield themselves from the cold.
Unlike the southern border, where over 16,000 Border Patrol agents are responsible for staffing roughly 2,000 miles, about 2,000 border agents patrol the 5,000-mile border between the U.S. and Canada, which includes Alaska's land boundaries, making it the longest international land border in the world.
New Hampshire Gov. Chris Sununu, a Republican, asked Homeland Security Secretary Alejandro Mayorkas in a letter Tuesday to step up enforcement along his state's 51-mile border with Canada or allow his police forces more authority to do so.
https://www.nbcnews.com/politics/immigration/border-crossings-canada-new-york-vermont-nh-up-tenfold-rcna75087