Canadian Climate Conference Delegates Spend Over $782,000 for Luxury Hotel With Low Eco-Friendly Rating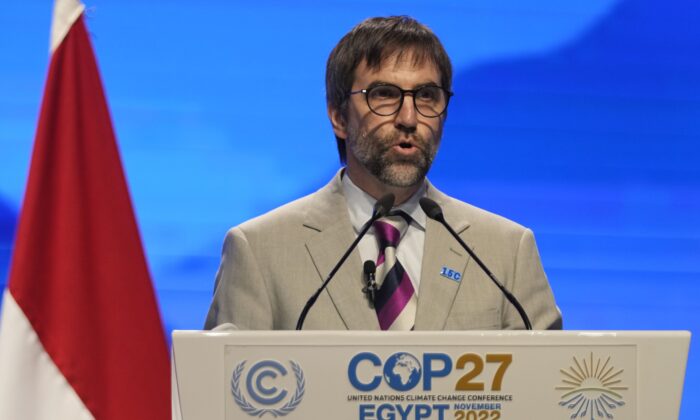 Canadian delegates attending a United Nations Climate Change Conference in Egypt last November stayed at a luxury resort that ranks low for being environmentally friendly, according to government documents obtained by The Epoch Times.
The resort boasts 13 bars, a private beach, eight swimming pools, "theme parties," a spa, camel rides, three buffets, and a disco club.
Rooms ranged from $405 to US$1,127 per night at the resort, which was ranked three Green Stars by Egypt's Minister of Tourism, just three months before the climate conference began, according to Blacklock's Reporter.
In response to an Inquiry of Ministry made by MP Gérard Deltell, Environment and Climate Change Canada provided details of the over $1 million spent on hotels and accommodations in the resort town of Sharm El-Sheikh, Egypt, from Nov. 6 to Nov. 20, 2022.
https://www.theepochtimes.com/canadian-climate-conference-delegates-spend-over-782000-for-luxury-hotel-with-low-eco-friendly-rating-docs_5153615.html