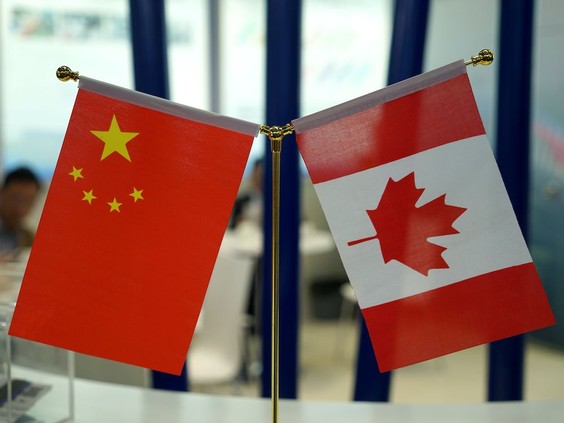 Amidst concerns that Beijing attempted to interfere in Canada's elections, a new poll shows that more than two-thirds of Canadians believe the Liberal government is "afraid to stand up to China," and a majority believe that Ottawa has been weak in its response.
The poll, from the Angus Reid Institute, shows that 69 per cent of Canadians believe the government is scared of standing up to China, including 91 per cent of past Conservative voters, 62 per cent of past NDP voters and 46 per cent of those who have voted Liberal.
In recent years, the Liberal government under Justin Trudeau has been accused of taking an insufficiently aggressive stance towards Chinese interference in Canadian affairs.
Fifty-three per cent of Canadians believe the government's response to China in recent years has not been strong enough and that more needs to be done — with 78 per cent of Conservatives holding that view, to just 30 per cent of Liberals.
The polling, which was conducted between Feb. 23 and 25, found that two-thirds of Canadians believe that Beijing likely attempted to interfere in Canada's elections in 2019 and 2021.
Indeed, this was confirmed in a report from a panel of public servants, released publicly on Tuesday. The report concluded that while national security agencies detected foreign attempts to interfere with the 2021 election, ultimately, those attempts did not compromise Canada's ability to have a free and fair election.
Canada-China relations, which have been strained for several years — notably dating to Canada's detention of Huawei executive Meng Wanzhou and China's reciprocal seizure of the Two Michaels — started off 2023 on an inauspicious note, with the detection of a Chinese spy balloon that had floated over parts of Canada. The balloon eventually crossed into the United States, and ended up shot down off the North Carolina coast.
While 65 per cent of Canadians believe that China "definitely" or "probably" attempted to interfere in the 2021 election, Conservatives are the most likely, at 50 per cent, to hold a definitive view, while just 24 per cent of Liberals, 23 per cent of New Democrats and 31 per cent of Bloc Québécois voters say so with such certainty.
While a significant majority suspects or believes China's interference in Canada is happening, the number who believe this constitutes a "serious threat to Canadian democracy" is 53 per cent — 12 percentage points lower. In fact, 23 per cent of Canadians say the issue is being "overblown" by politicians and the media.
https://ottawacitizen.com/news/politics/liberals-scared-standing-up-to-china/wcm/d3ea90a9-77ea-4f6b-9073-9728c7fe44ca