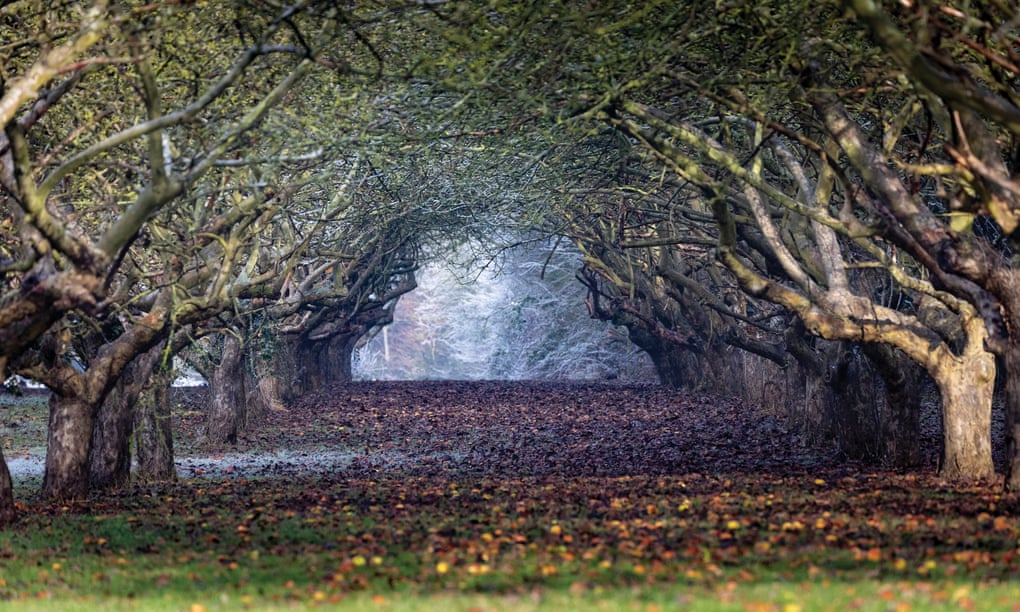 Hundreds of trees in an orchard designated as a habitat of principal importance in England should be felled to build a new busway to tackle climate change, councillors in Cambridgeshire voted on Tuesday.
The county council voted by 33 to 26 to approve a new public transport busway, which will use optically guided electric or hybrid buses on its route, to provide links between Cambridge and Cambourne, an expanding new town eight miles outside the city.
Huge public opposition to the felling of trees in Coton Orchard has led to thousands of people signing a petition calling for them to be saved. Coton Orchard contains about 1,000 trees and grows 26 varieties of apples, as well as pears and plums.
The vote came a week after Plymouth city council felled more than 100 mature trees in a scheme to regenerate and "transform" the city with a new walkway from the sea to the city centre.
But the deputy leader of the council, Lucy Nethsingha, said the UN report published this week emphasised just how urgent it was to take steps to decarbonise our economies. She said: "Quality public transport links are a key part of decarbonisation … moving to a net zero economy cannot be done without changing the way we travel." She committed personally to making sure there was biodiversity net gain built into the plan.
The bus lane is being built to provide transport infrastructure for a major expansion of the city and its surrounds, which was announced in 2014 and is being implemented by the Greater Cambridge Partnership. At least 6,000 new homes are being built, which would be served by the bus-only road running from Cambridge over the M11, through the village of Coton to Cambourne.
https://www.theguardian.com/environment/2023/mar/21/hundreds-trees-felled-cambridge-bus-route-tackle-climate-change