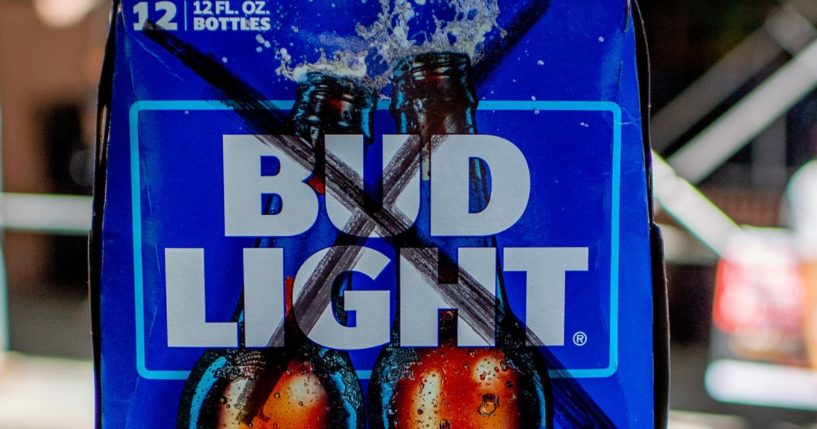 A boycott is underway, and it is important to make people who have chosen to participate aware of Anheuser-Busch's vast catalog of drinks, so they are armed with the facts the next time they attempt to balance having a cold one while also not supporting mastectomies for children.
Below is a comprehensive list of every brand owned by Anheuser-Busch — and from a former employee of the company.
Obviously, Anheuser-Busch peddles Budweiser, Bud Light, and other Bud brands, as well as the Busch brands of beers.
But here are some brands you might not have known are owned by the company:
The Michelob brands; Natural Light and Natty Daddy; Cass; Castle; Corona; Harbin; Estrella Jalisco; Aguila; Beck's; Stella Artois; Jupiler; Kona; Leffe; Landshark Lager; Modelo; Presidente; Hoegaarden; Labatt; Hurricane; Rolling Rock; Skol; Johnny Appleseed; Shock Top; and Quilmes.
Other brands that partner with Anheuser-Busch include:
10 Barrel Brewing; Appalachian Mountain; Blue Point; Breckenridge Brewery; Cisco Brewers; Devils Backbone; Elysian; Four Peaks; Golden Road; Goose Island; Karbach Brewing; Omission Balanced Brewing; Platform Beer Company; Red Hook; Square Mile Cider Company; Veza Sur Brewing; Nirture Cider; Wicked Weed Brewing; Widmer Brothers Brewing; Wynwood Brewing; Hi Ball Energy; Babe; Nutrl; Cutwater Spirits; and Ritas.
As Americans prepare for another weekend of winding down and relaxing, many will head to grocery stores and gas stations to pick their drinks of choice.
Many of them are suddenly beer refugees and face the choice of either expanding their palates or supporting hedonism.
https://www.westernjournal.com/boycotting-bud-light-brands-owned-beers-parent-company/