Footballer Sergio Aguero suffers heart arrhythmia live on Twitch stream years after forced retirement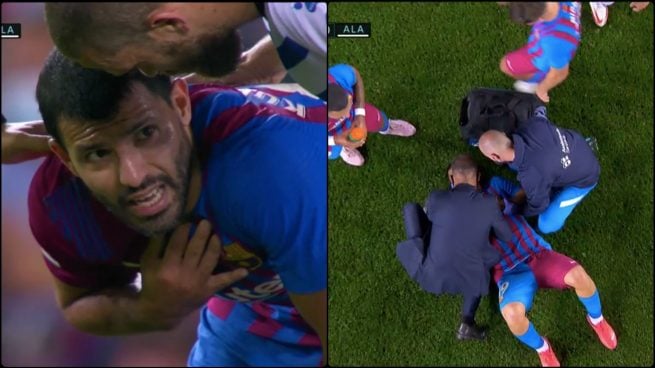 Former Manchester City striker Sergio Aguero suffered a heart arrhythmia during a live Twitch stream two years after he was forced to retire from football. The Argentina icon hung up his boots two years ago following medical advice from a doctors after a heart condition was discovered shortly after joining Barcelona and it seems he is still affected by the issue after the scare during his live broadcast.
Shortly after his free transfer to Barcelona in December 2021, Aguero suffered a heart arrhythmia on the pitch at Camp Nou, which was then examined by cardiologists.
It was decided that Aguero must retire to protect his health and minimise any further risk of similar events happening, and it was announced publicly that he would be stepping away from professional football in January 2022. He had a pacemaker fitted to ensure he could monitor such incidents in the future.
And this week, Aguero appeared to be surprised to suffer a recurrence when he was hosting a live Twitch session with renowned Spanish streamer Ibai Llanos. The 34-year-old said he felt a minor heart arrhythmia occur and informed Llanos - who was next to him - as it happened.
During the stream, Aguero can be seen pausing for a moment and Llanos, with a concerned look on his face, asks: "What's happening? Are you OK?"
Aguero then puts his finger up in the air, gesturing that he is waiting for the arrhythmia to pass, and then replies: "I think... I think I just had a mini heart arryhthmia."
https://www.express.co.uk/sport/football/1752841/Sergio-Aguero-heart-arrhythmia-Man-City-Barcelona-retirement?dicbo=v2-1xiWo88