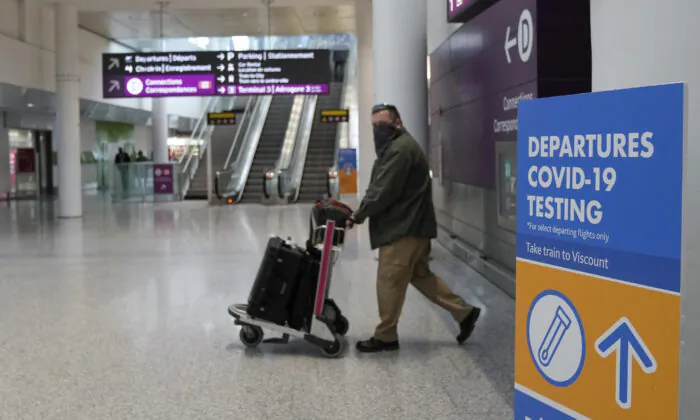 Christine Anderson, a member of the European Parliament, believes that COVID passports and QR codes that became widespread during the pandemic were only test runs for implementing "15-minute cities" aimed at tightening government control over people.
A 15-minute city is a neighborhood where a resident can reach everything they need, like a grocery store, doctor, and so forth within a 15-minute walk. According to Anderson, such cities are the beginning of tighter government control of people. The administration can exert control by deciding "you are no longer allowed to leave your 15-minute immediate area. They don't have to fence it in or anything. It will be done via digital ID," she said in an interview with Jan Jekielek's "American Thought Leaders" program published on April 25.
In Europe, legislation is being pushed forward to set up 15-minute cities. According to Anderson, the Digital Green Certificate, the COVID pass introduced during the pandemic, was only a test run designed to get people used to producing a QR code and related requirements.
The next step, Anderson says, will involve restricting people within their localities, only allowing them to leave the place two or three times a year. However, the rich will be able to get away with these rules as they can buy off exit passes from the poorer segments, she stated.
An article featured on the World Economic Forum's (WEF) website in March last year called the concept of 15-minute cities "a lot more than a fad" and a consequence of the current times, specifically the pandemic.
Anderson pointed out that Chinese communist-style "social credit" systems are already being tested out in Europe. "There are pilot projects already going on in Bologna. There, it's called the 'Bologna Wallet.' In Vienna, it's called the 'Vienna Token.'"
https://www.theepochtimes.com/15-minute-cities-are-complete-impoverishment-and-enslavement-of-all-the-people_5231593.html