Father Who Sexually Abused 7-Year-Old Daughter For "Trans Porn" Company Now Recorded As A "Female" Offender By NJDOC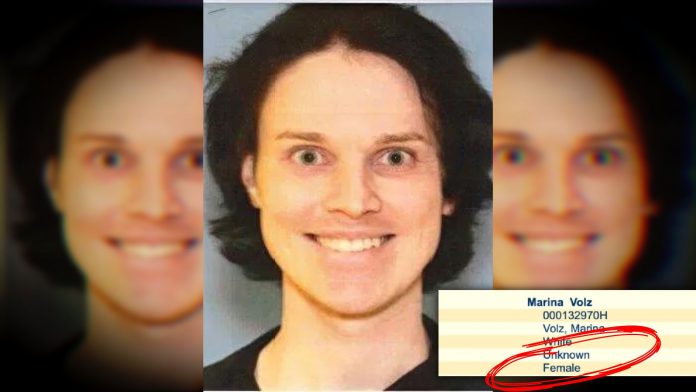 A trans-identified male who used his own young daughter to create sadistic child sexual exploitation material has now been classified as a "female" by the New Jersey Department of Corrections.
In May of 2022, Matthew "Marina" Volz was sentenced to 25 years in prison for the horrific sexual torture of his 7-year-old daughter. Volz, along with three other individuals, ran a home-made "transgender pornography" production business specializing in BDSM, fetish, and taboo content.
Volz was separated from the child's mother, but traveled to Oregon to take the child into his custody and transport her to New Jersey in 2018 where he began using her in child sexual exploitation videos. Volz's horrific pornography scheme was launched just one year after he had served as the Clark College Queer Association president.
Volz was first arrested in 2019 after New Jersey Department of Child Protection became aware that he had been creating explicit content in a home where a child resided.
A search warrant was executed at the property after it was found the child had likely been exposed to sexual material, and electronic devices were subsequently seized. During forensic examination of the devices, several abusive photos and videos of the child were found.
https://reduxx.info/father-who-sexually-abused-7-year-old-daughter-for-trans-porn-company-now-recorded-as-a-female-offender-by-njdoc/