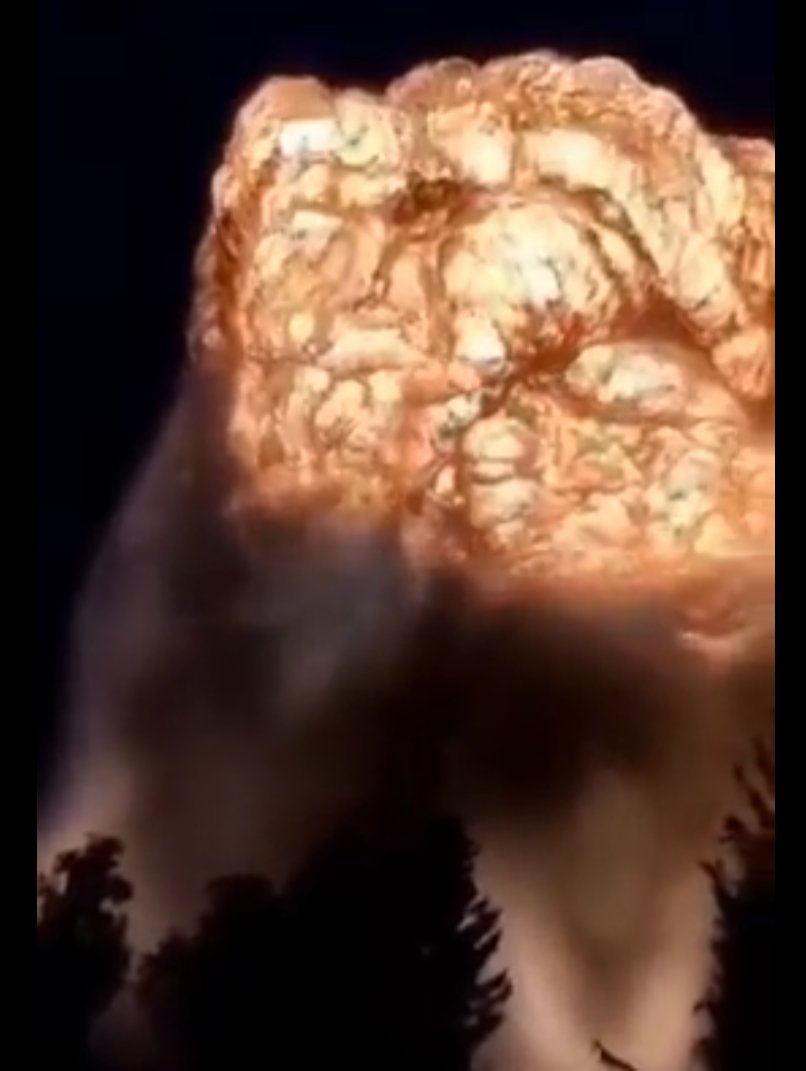 A viral video of a huge explosion near the city of Khmelnytskyi in Western Ukraine has been shared widely along with unverified claims that a "depleted uranium" storage facility was hit and reports that radiation levels were "rising" in the aftermath of the strike.
Concerns about the safety of Ukraine's nuclear facilities, including the Zaporizhzhia power plant currently under Russian control, as well as Moscow's nuclear sabre-rattling, have fueled fears of escalation throughout the 14-month Russia-Ukraine war.
But with little official commentary from Moscow or Kyiv about the Russian strikes on targets across Western Ukraine, which took place on the night of May 13, 2023, striking images of a huge explosion recorded near Khmelnytskyi added fuel to social media speculation and resurrected existing narratives about the so-called "depleted uranium" shells.
The sheer ferocity of the blast, including the sinister-looking mushroom-like cloud of smoke rising in its aftermath, also fueled unverified claims about various types of munitions that could have been blown up and nuclear-weapon-related speculation.
While not all of the facts and information about the multiple strikes on Western regions of Ukraine have been fully established, there are several elements to the viral conspiracy narrative that are provably false, misleading or lack evidence.
First of all, the shelling, which took place in the early hours of Saturday, May 13, was widely reported in local and international media, with officials on the ground saying that at least 21 civilians were injured in the attack that involved multiple drones and missiles.
Local authorities said that schools and medical institutions, administrative buildings, industrial facilities and private homes were damaged by the explosions.
The Russian military at the time claimed it hit an ammunition depot and a hangar, while Ukraine said the targets were "critical infrastructure."
https://www.newsweek.com/huge-mushroom-blast-khmelnytskyi-reignites-depleted-uranium-claims-1800443?amp=1