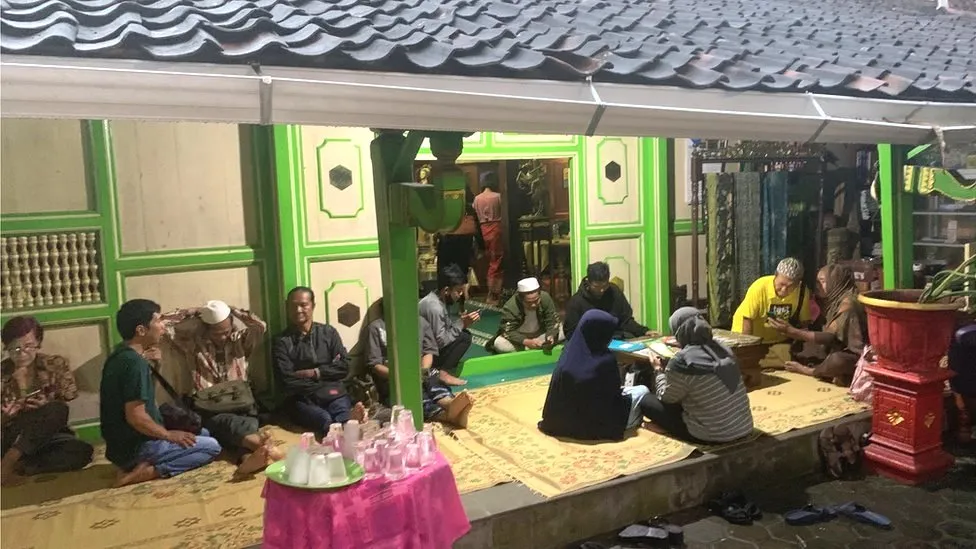 The future of Indonesia's only Islamic community centre for transgender women is in jeopardy after its leader, Shinta Ratri, died in February - and the government says it cannot support it.
There are 63 trans women who regularly attend the Al-Fatah community centre, which provides a space for them to pray, learn the Quran, learn skills or simply socialise without being judged for who they are.
Rini Kaleng is one of them.
After waking up each morning, she puts on makeup and her favourite black wig before grabbing a handbag and heading onto the streets of the historic city of Yogyakarta to busk.
She walks for miles and miles, playing music from her Bluetooth speaker and singing to earn a living. But on Sundays, her journey ends with an afternoon visit to Al-Fatah to study the Quran.
But acceptance of the trans community in Indonesia's religious establishment is limited.
The state has not been actively hostile and has allowed its existence, members say, but it does not provide any direct support.
https://12ft.io/proxy?q=https%3A%2F%2Fwww.bbc.com%2Fnews%2Fworld-asia-65316057